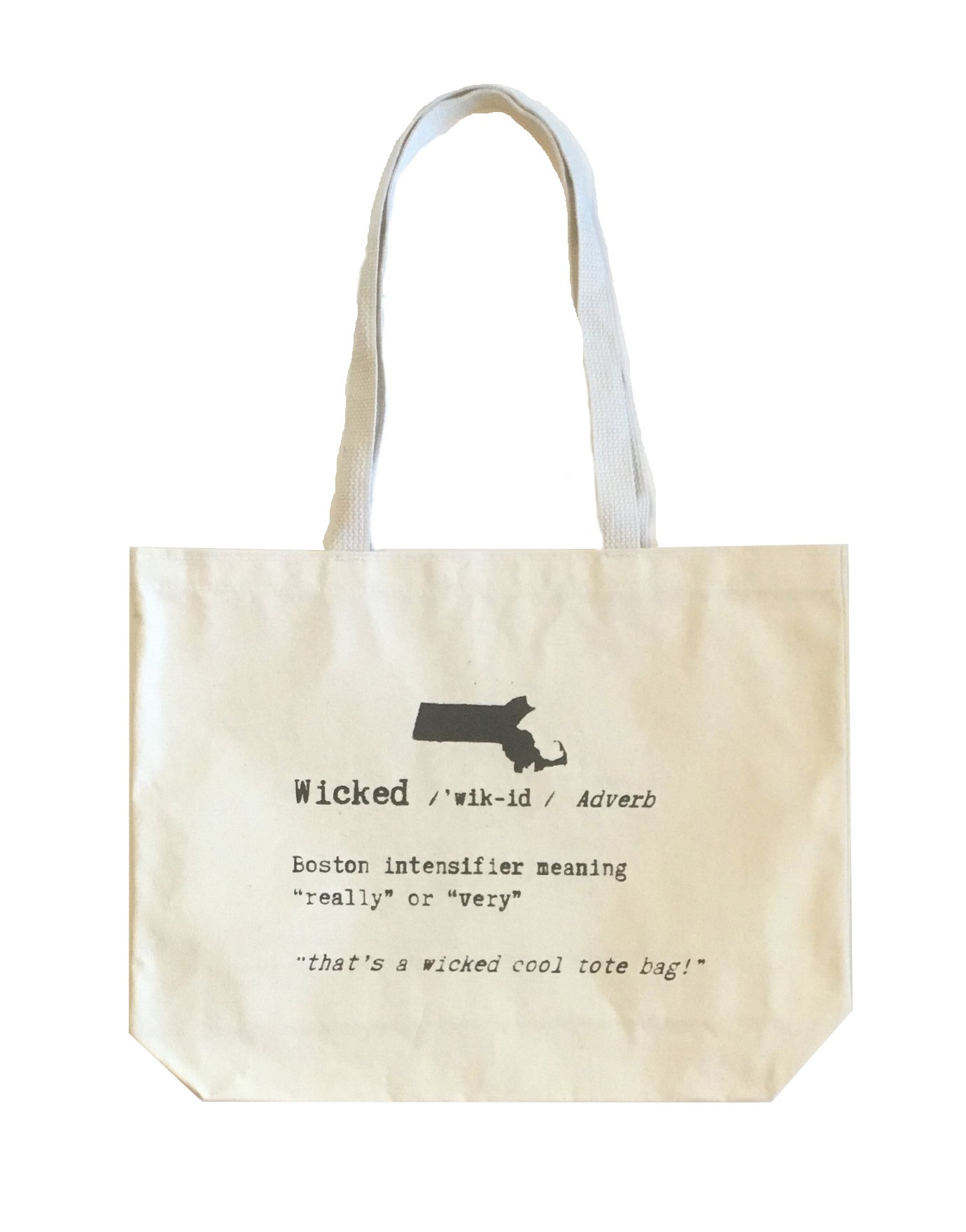 ***TOTE FACTS***
-18"w x 14.5"h x 3"g with 25" handles
-Made in USA
-Hand-printed
***DESCRIPTION***
This is a wicked awesome canvas tote bag. I always used this word growing up in the Boston area, and I only learned in college that everyone else in the country thought it was weird!
These totes are made in the USA by Enviro-tote, which manufactures eco-friendly bags in New Hampshire. Images are hand-printed, so every bag is somewhat unique.
***DELIVERY & RETURNS***
-Processing time 1-3 days
-Standard shipping
-Discounts for multiple items
**SATISFACTION GUARANTEED***
-Please reach out with any questions or concerns. We accept nothing less than 100% satisfaction from our customers. Returns are always accepted.